About Olivia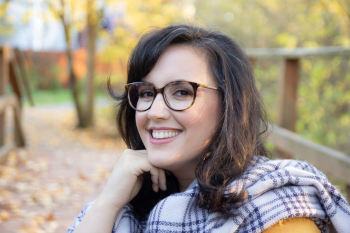 I am a Licensed Independent Clinical Social Worker. I received my Master of Social Work degree with a concentration in clinical practice from Howard University in Washington, DC. I have spent the past 10 years providing therapy and support to adults challenged by symptoms related to anxiety, depression, mood disorders, substance use, trauma, grief and loss, as well as significant life transitions. I also have a specialized focus on the needs of mothers, particularly those challenged with postpartum depression and anxiety.
My favored therapeutic approach is Acceptance and Commitment Therapy, but I have advanced training and great appreciation for Eye Movement Desensitization and Reprocessing Therapy (EMDR), Cognitive Behavioral Therapy, Dialectical Behavioral Therapy, Solutions Focused Therapy, Motivational Interviewing, and Person Centered Therapy.
My clients share that I embrace a nonjudgmental approach, and they feel that it is easy to share their stories with me. They say that I am honest and challenge them to get the most out of the therapeutic experience as possible. I concur. Therapy is an active relationship which entails both commitment and work. This is why it is so important to engage with a therapist that you feel at ease with and safe.
I practice because I want you to recognize that you not only deserve a life worth living, but you can actually attain it. This does not mean that life will be shiny and perfect, but my hope is that you will discover that life can actually be enjoyable in spite of any challenges you face. I appreciate the time you have taken to learn more about my practice. Please reach out to schedule a phone consultation to gauge if we are a good fit for one another.